Ford Super Duty (11-16): Morimoto XB LED Headlights (Amber DRL)
$2,055.00 CAD
COMPATIBILITY
FORD SUPER DUTY: 2011-2016*
REPLACES FORD PART #: FO2503290, FO2502290, BC3Z13008E, BC3Z13008F
COMPLIANCE: DOT, ECE, SAE, FMVSS108 STANDARDS
*NOTE: Unknown circumstances related to the BCM can cause the passengers side turn signal to lock-up. Click here for information on the recommended fix. Note: this fix requires a OHP ELMconfig OBD2 scanner to be purchased
NOTE: These housings have been designed for, and tested on, US-Spec vehicles. Other countries' compatibility may vary and is not guaranteed nor always known.
WHAT'S INCLUDED
HEADLIGHTS: 2x (One Pair) 11-16 Super Duty XB LED Headlights (Amber DRL)
WIRING: Plug and Play Harness, Fuse Tap, DRL Modules
WARRANTY: 5 Years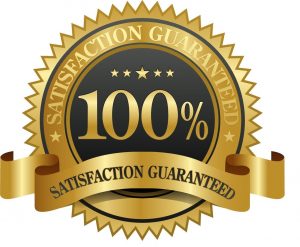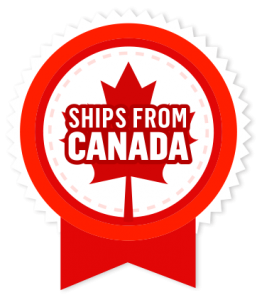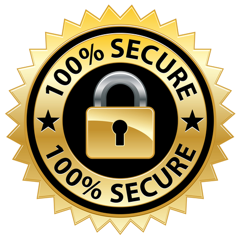 Need help? 24/7 Chat Available!
Description
NO SUBSTITUTES: If you don't have LED powered headlights on your Ford Super Duty, then you're just behind the times! Thankfully the new Morimoto XB LED headlights: Look great. Are well-built. Have a virtually infinite life span. An unbeatable warranty, and out-perform the alternatives. Easily making them the best Super Duty LED headlights on the market today.
OEM PLUS: We live, eat, and sleep headlights. While the XB LEDs from Morimoto cost a bit more relative to other options in the aftermarket; as the saying goes "you pay for what you get". We've seen it all, and the fit and finish of these 2011-16 Super Duty headlights is far superior to everything else out there. Guaranteed.
PERFORMANCE: We've always been blown away by the fact that the other brands don't even consider how well their headlights perform on the road at night. Most often, they're a downgrade compared to even the standard halogen setup, and that's a shame. The good news is that Morimoto's XB LED headlights produce a well defined beam pattern with a great amount of width, intensity, and a proper distribution of light. In our testing, the F150 version even out-performed the expensive OEM LED headlights… and the Super Duty model will out perform even those with a low beam that will be 2x as bright, and their bi-LED high beams.
DOT APPROVED: Make no mistake, these XB LED headlights will produce a much different [better] result than slapping some LED replacement bulbs into your stock housings. Their triple-projector optics meet & exceed all SAE, DOT, and FMVSS108 regulations when aimed properly… and that's easy to do with their integrated vertical/lateral adjusters.
PLUG-N-PLAY: Wiring is easy too! The XB Super Duty LED headlights are designed to work without any modifications. These 2011-16 Super Duty headlights will plug into the factory connectors for the stock headlights and each assembly includes all necessary connectors, rubber seals, and pigtails for a plug n play install. No error codes, no flickering, hyper-flashing, or radio interference. They can easily be removed, and will not void your factory warranty.
SEQUENTIAL LED DRL: Game Changer! Their LED daytime running light is powered by Osram amber LEDs and is insanely bright, easily visible during the day. The entire surface area of the DRL, when activated,- runs in sequence towards the outer vertical edge of the housings as the turn signal. While that feature is bound to look amazing, for those who are a bit more traditional – they can also be setup to run as solid on/off style signals too.
WELL-BUILT: Their UV-coated polycarbonate lens will resist the test of time, ensuring your Super Duty headlights will look good as new for many years to come. The PPS plastic housing is light-weight and much stronger than comparable alternatives. The die-cast aluminum heat-sinks inside the housings provide more than an adequate amount of cooling for the OEM grade Osram LED chips that produce the light. These complete 2011-16 Super Duty headlights may be new to the market, but Morimoto's XB LED fog lights have proven themselves perfect after 5+ years out now, which is confidence inspiring.
THEY LOOK: Amazing. At least in our opinion! The subtle elements incorporated in their design are more than enough to make them stand out, but they're clean enough to be considered original equipment to those who don't know any better. The piano black trim and smoked gray diffusers keeps the color scheme neutral, and the triple kuria-optic projectors are as modern as it gets.
TECH SPECS
TRAFFIC PATTERN: LHD Only
INPUT: Ford Multi-Pin OEM
FUNCTIONS: DRL (Amber), Turn, Parking, Low, High
BEZEL COLOR: Gloss Black
MATERIAL: ABS Plastic (Housing), UV-Resistant Polycarbonate (Lens)
OPTIC: Kuria Optic Bi-LED
UV COATING: Momentive UVHC3000