DIY Tail as Turn™ Module
$68.00 CAD
– Make your LED tail light into the turn signal
– Compatible with any LED tail lamp vehicle
– Some wiring experience recommended
WHAT'S INCLUDED
Tail as Turn Modules: Diode Dynamics DIY
Warranty: 3 years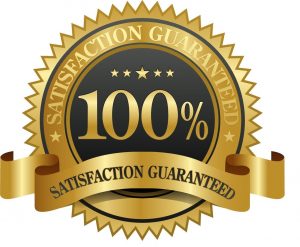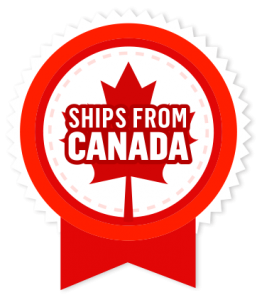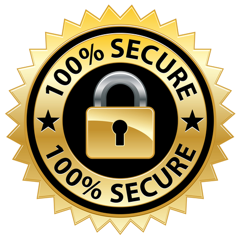 Need help? 24/7 Chat Available!
Description
3M Adhessive tape not included
This is the do-it-yourself version of our popular Tail as Turn module. It is Made in USA, by Diode Dynamics, in St. Louis, Missouri.
With this simple power control module, you can convert any LED tail lamp to also function as the turn signal, for a much more modern appearance. It will work very well in any vehicle where the turn signal is a traditional filament bulb.
To install this module, you only need to work with the brake light wire and turn signal wire on each side of your vehicle. Installation is simple, but we include instructions with every order.
Once you've converted the tail light to function as the turn signal, you'll be left with an unused bulb! When installing, you can choose to eliminate it and leave it off, or keep it blinking as a turn signal. Or, if you convert the old turn signal bulb to an LED, you can easily make it another brake light!
If your old turn signal bulb had a clear lens, you can throw a white LED in, and tap the backup light circuit to create a brighter backup light! Since this module opens a bulb to be used how you please, the possibilities for configuration are endless, and we include many scenarios in the instructions. Also remember, this module simply controls 12V power, and can be used for a variety of purposes, if you're feeling creative!
This module is designed to power LED tail lamps only, with a maximum two amp total power draw. It should not be used to illuminate incandescent bulbs.
Please note: By eliminating the factory turn signal with this module, you will decrease power draw on the turn signal circuit, causing most vehicles to hyperblink, as the vehicle thinks the bulb is out. To fix this, we recommend replacing the flasher module if possible, or you can install resistors to replicate the factory load.
The module should be compatible with the following vehicles. Contact us if you are not sure, or need assistance!
2007-2016 Acura MDX
2016 Acura RDX
2013-2014 Acura TSX
2005-2013 Acura RL
2004-2014 Acura TL
2016 Acura ILX
2016 Acura RLX
2016 Acura TLX
2007-2015 Cadillac Escalade
2011-2016 Cadillac SRX
2015-2016 Chevrolet Suburban
2015-2016 Chevrolet Tahoe
2016 Chevrolet Volt
2011-2016 Chrysler Town & Country
2010 Dodge Grand Caravan
2011-2016 Ford Explorer
2015-2016 Honda Fit
2016 Honda Pilot
2010-2016 Honda Insight
2006-2007 Honda Accord Coupe
2011-2016 Honda CR-Z
2004-2009 Honda S2000
2006-2016 Hyundai Azera
2011-2015 Hyundai Equus
2013-2016 Hyundai Genesis Coupe
2009-2016 Hyundai Genesis Sedan
2013-2016 Hyundai Santa Fe
2014-2016 Hyundai Sonata
2013-2014 Hyundai Sonata Hybrid
2008-2013 Infiniti EX35
2009-2012 Infiniti FX35
2011-2013 Infiniti G25 Sedan
2003-2007 Infiniti G35 Coupe
2003-2008 Infiniti G35 Sedan
2008-2013 Infiniti G37 Coupe
2009-2013 Infiniti G37 Sedan
2006-2010 Infiniti M35
2011-2013 Infiniti M37
2006-2010 Infiniti M45
2011-2013 Infiniti M56
2005-2006 Infiniti Q45
2006-2013 Infiniti QX56
2011-2015 Jeep Compass
2014-2015 Jeep Cherokee
2014-2016 Jeep Grand Cherokee
2014-2016 Kia Cadenza
2016 Kia Optima
2011-2016 Lexus CT
2006-2015 Lexus GS
2010-2016 Lexus GX
2010-2012 Lexus HS
2010-2015 Lexus IS Convertible
2008-2016 Lexus IS F
2006-2016 Lexus IS Sedan
2004-2012 Lexus LS
2006-2016 Lexus LX
2004-2012 Lexus RX
2015-2016 Lexus RCF
2006-2010 Lexus SC
2013-2016 Lexus ES
2007-2012 Mazda 3 Hatchback
2007-2012 Mazda 3 Sedan
2007-2010 Mazda 5
2014-2016 Mazda 6 Sedan
2007-2012 Mazda CX-9
2009-2011 Mazda RX-8
2016 Mazda MX-5 Miata
2006-2012 Mitsubishi Eclipse
2012-2016 Mitsubishi i
2007-2013 Mitsubishi Outlander
2011-2016 Mitsubishi Outlander Sport
2006-2009 Nissan 350Z
2009-2016 Nissan 370Z
2008-2016 Nissan GT-R
2011-2016 Nissan Leaf
2009-2016 Nissan Maxima
2006-2016 Nissan Murano
2013-2016 Nissan Sentra
2013-2015 Ram 1500 (3157/LED for tail and turn)
2013 Ram 2500 (3157/LED for tail and turn)
2013 Ram 3500 (3157/LED for tail and turn)
2015-2016 Subaru Outback Wagon
2009-2014 Subaru Impreza Wagon
2009-2016 Subaru Impreza Wagon
2015-2016 Subaru Legacy
2013-2016 Subaru BRZ
2015-2016 Subaru WRX
2008-2010 Subaru WRX STi
2015-2016 Subaru WRX STi
2013-2015 Scion FR-S
2016 Smart Fortwo
2008-2009 Toyota 4Runner
2013-2016 Toyota Avalon
2015-2016 Toyota 4Runner
2006-2012 Toyota RAV4
2016 Toyota RAV4
2010-2011 Toyota Camry
2007-2009 Toyota Solara
2006-2012 Toyota Land Cruiser
2010-2016 Toyota Prius
2012-2016 Toyota Prius v
2009-2011 Toyota Tacoma
2013-2015 VW CC