RGB Controller: Morimoto XBT Bluetooth
$139.00 – $216.00 CAD
The latest and best Bluetooth RGB LED controller to hit the market by Morimoto! Featuring THREE separate output channels so you can use just one controller to individually control all three channels. Free app included for both iOS and Android devices.
COMPATIBILITY
MORIMOTO: XBT RGB Parts (4-Pin)
OTHER BRANDS: All using 4-pin RGB+ Inputs
OUTPUTS: Standard 4-Pin JST RGB+ Configuration
ELECTRICAL: 12-24V
PLEASE NOTE: This controller will work for both RGB and RGBW type LED components. It has one dedicated channel for RGBW type LEDs which can also be an RGB channel with the supplied adapters.
WHAT'S INCLUDED
RGB CONTROLLER: 1x Morimoto XBT Bluetooth Controller
SMART PHONE APP: Free Download
WARRANTY: 3 Years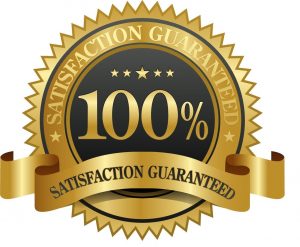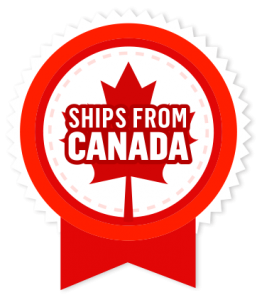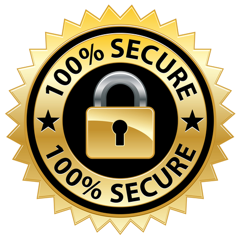 Need help? 24/7 Chat Available!
Description
VERSION 1.4 UPDATE MARCH 2023!
Compatibility: Software has been fully updated to work with the latest iOS and Android operating systems.
Updated Pairing Logic: If the phone is already paired with the controller, it will skip the pairing screens to save time and avoid confusion.
Android Users: Will be prompted to turn on Location Services before pairing via Bluetooth.
Color Memory: When the system turns back on, it will default to the last color setting (vs white).
Picker: Improved visible indication of which output zone (1,2,3) is selected.
Picker: Name of output zones can be customized by pressing and holding each one.
Picker: Loop effect added (sequences the three outputs from the controller in a loop).
Favorites: Pre-configured settings for pure red, green, and blue are saved for optimal color when used with all Morimoto and Profile RGB accessories.
BLUETOOTH BENCHMARK: So you just invested $2000 and plenty of your time building a set of completely custom headlights with RGB accent lighting….you want to control it via bluetooth from your smartphone. Now what? Well, you could either rig up some generic white-box bluetooth controller and download some sketchy app to your iPhone, or you could plug-n-play with the all new XBT controller from Morimoto and control it with their proprietary app that puts the power of control in the palm of your hand!
IPHONE & ANDROID APP: The specialized app works on both iPhone and Android devices. Inside, you've got control over nearly everything! The color-wheel allows you virtually infinite control over the exact hue and intensity of your RGB accessories. Adjustable Fade, Strobe, and pre-programmed color-changing themes provide a handful of special effects to spice it up. If you've got a few favorite combinations, you can save them to your favorites list and load 'em up again later with ease! Watch This Video from our friends at Headlight Revolution that goes over the XBT Controller!
THREE ZONE: The XBT controller is capable of controlling up to three different zones/pairs of RGB accessories. Two pairs of halos and a set of Demon eyes? No problem. Demon eyes, strips, and halos? You bet. You can apply a different color or effect to each zone, or lock them together to easily apply the same settings across the board.
LEGALIZE IT: If you like green, that's great! but it just so happens that white and amber are the only colors that are street-legal inside your headlights. For your safety and convenience – whenever the XBT System powers up (aka whenever you turn your vehicle on) – it defaults the output to white. So when you hop in the car in morning and head off to work – you don't have to worry about pulling up to the parking deck with your headlights still in rave mode because you hadn't had any coffee yet.
PLUG-N-PLAY: Unlike other options out there that require DIY wiring from the user's side, the XBT Controller is 100% Plug-n-Play. There is no wire stripping, cutting, or splicing involved. The outputs are based on an industry-standard JST 4-wire RGB+ setup – making it compatible with most any RGB accessories (not just ones from Morimoto) and it has a 2-pin 9006 male 12V input. Easy!
OPTIONAL JST CONNECTORS: In the event that your RGB accessories DO require custom wiring, the optional JST pins/connectors make quick work of a clean install. Crimp, insert, and go! At under $10, this includes six connectors and 24 bare male pins!
WHAT A BEAUTY! As if you hadn't already made your decision…the thing just looks plain badass and the quality is apparent from every angle. Pick it up and you'll feel the weight from the potted internals, making it completely waterproof. The combo matte/gloss finish on the injection molded shell is a nice touch, and in true car-guy fashion…we can't argue that the real carbon fiber mounting bracket makes us drool. Mmmm, carbon fiber stuff.
TECH SPECS
WORKS WITH: iPhone & Android
CONTROL SIGNAL: Bluetooth
MODES: Solid, Fade, Strobe
OUTPUT LENGTH: 9.5in / 240mm
INPUT: 12V+/-
EXPECTED LIFESPAN: 50,000 hours