Lux Lighting Systems: MAX White LED Rock Lights
$47.25 – $876.00 CAD
Professional grade LED rock lights from LUX Lighting Systems are Substantially different and Substantially better than any other rock lights on the market. LUX's proprietary and patented technology keeps us way ahead of the competition in performance and quality.
***LIGHT MUST BE MOUNTED TO A FLAT METAL SURFACE FOR PROPER HEAT DISSIPATION***
What's Included
Rocks Lights: Lux Lighting Systems MAX White LED Rock Light
Optional Controller: Pro-Installer Installation Kit w/Push Button Switch (Single)
Warranty: 3 years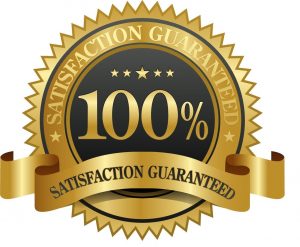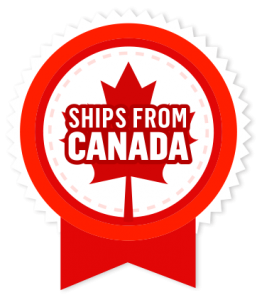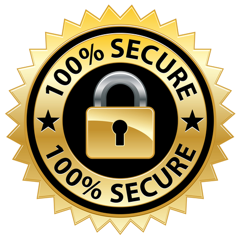 Need help? 24/7 Chat Available!
Description
The MAX is the best solid color LED rock light we have ever built. It offers the brightest, broadest, and cleanest light coverage. The latest in ceramic base LED technology combined with a diffusing solid polymer body…… this light is LIT!
As with all LUX lights the new MAX features the LUX patented magnetic mounting system making installation a breeze! No screwing, gluing or taping required. Just place on a flat metal surface and it is on!
New for 2021 all our magnets are triple coated for unbeatable protection! First a nickel coating for hardness and strength, then copper for improved heat transfer, then epoxy for the ultimate in corrosion resistance. Just another example of how we continually look to improve our products….. not make them cheaper.
FEATURES:
Premium Lead Wire
We are proud to offer the best lead wire in the industry. We have our lead wire specially made just for us to our specs. Designed to be flexible, yet incredibly durable, able to withstand high heat engine compartments, fuel and oil resistant – and the best part? It is manufactured right here in America for us – NOT made in China!
Magnetic Mounting
The LUX proprietary and patented magnetic mounting system is more than just a mounting system. Our magnets are engineered into the thermal path of the LEDs moving heat away from the LEDs into the metal they are mounted to! This allows us to produce a tremendous amount of light out of a very small package. Our customers love them because they are easy to install, can be moved easily and do not require any drilling, screwing, taping, or gluing to install.
Solid Polycast Body
The LUX proprietary and patented solid polycast body sets us apart from all other LED rock lights. Unlike our competitors that have a thin aluminum housing and a thin polycarbonate lens, the LUX lights are a solid block of Epoxy – completely impenetrable from the elements and nearly indestructible. In addition to providing the strongest LED rock light out there, our polycast body gives the broadest light pattern on the market because there is no need to 'shroud' the LEDs with an aluminum housing.
Committed to America
At LUX we are committed to building our products right here in America. Not only do we build them here, we are also committed to sourcing as much of our raw materials from American manufacturers as we can. From our lead wire, to our polymer resin, right down to the rubber band holding the leads…. if we can buy it in America – WE DO!
OPTIONAL INSTALLATION KITS:
Pro-Installer
Perfect for new installations if you don't have an existing AUX switch system. Comes with everything you need for a quick clean and professional installation. Simply connect the red and black battery wires to your vehicles battery, mount the switch and connect to the included switch lead wires, run your light wires into the box and connect to the color coded screw terminals…. that's it! Can be configure for single or dual zone operation with optional 2nd zone switch kit.
Pro-Installer for AUX switch Systems
Perfect if you have an SPOD, Switch Pros, OEM Aux switches or any other aftermarket switch system. Simply connect the black wire from the box to any ground, connect your AUX switch output wires to the input terminals or wires of the box, run your light wires into the box and connect to the color coded screw terminals……thats it! Can be configured as single, dual, or three zone operation.
Once again… LUX sets the bar to a new height with the all new MAX!
SPECIFICATIONS:
LED
Package size: 3535
Construction: Ceramic base
Power Rating: 3 watt
Color: White 6000k
Lead Wire
Size: 20awg stranded copper
Insulation: 4.5mm diameter pressure extruded thermoplastic elastomer
Standards: Sunlight, Fuel and oil resistant. RoHS II and REACH compliant
Temperature Rating: -40 deg C to 105 deg C
Length: 10 foot or 20 foot
MADE IN THE USA!
Magnets
Construction: Neodymium
Classification: N45H
Size: 8mm dia. 3mm thickness
Coatings: 1st layer nickel, 2nd layer copper, 3rd layer epoxy
Output/draw
Lumens: Confidential
Draw: Approximately 150mA @13.5vdc
Max Voltage: 14.5VDC
Body
Material: 2 part aliphatic urethane system
Hardness: 80+-2 Shore D
Tensile Strength: 4000psi
Flexural Strength: 7200psi
Compressive Strength: 7150psi
Curing: 8+ hours at 150deg F under 60PSI pressure
Standards: Fuel and oil resistant, UV resistant RoHS compliant
MADE IN THE USA!